Hoe laat je "people pleasing" varen
Mensen behagen of "people pleasing" kan een gewoonte zijn die ontstaat uit de behoefte aan goedkeuring en acceptatie van anderen.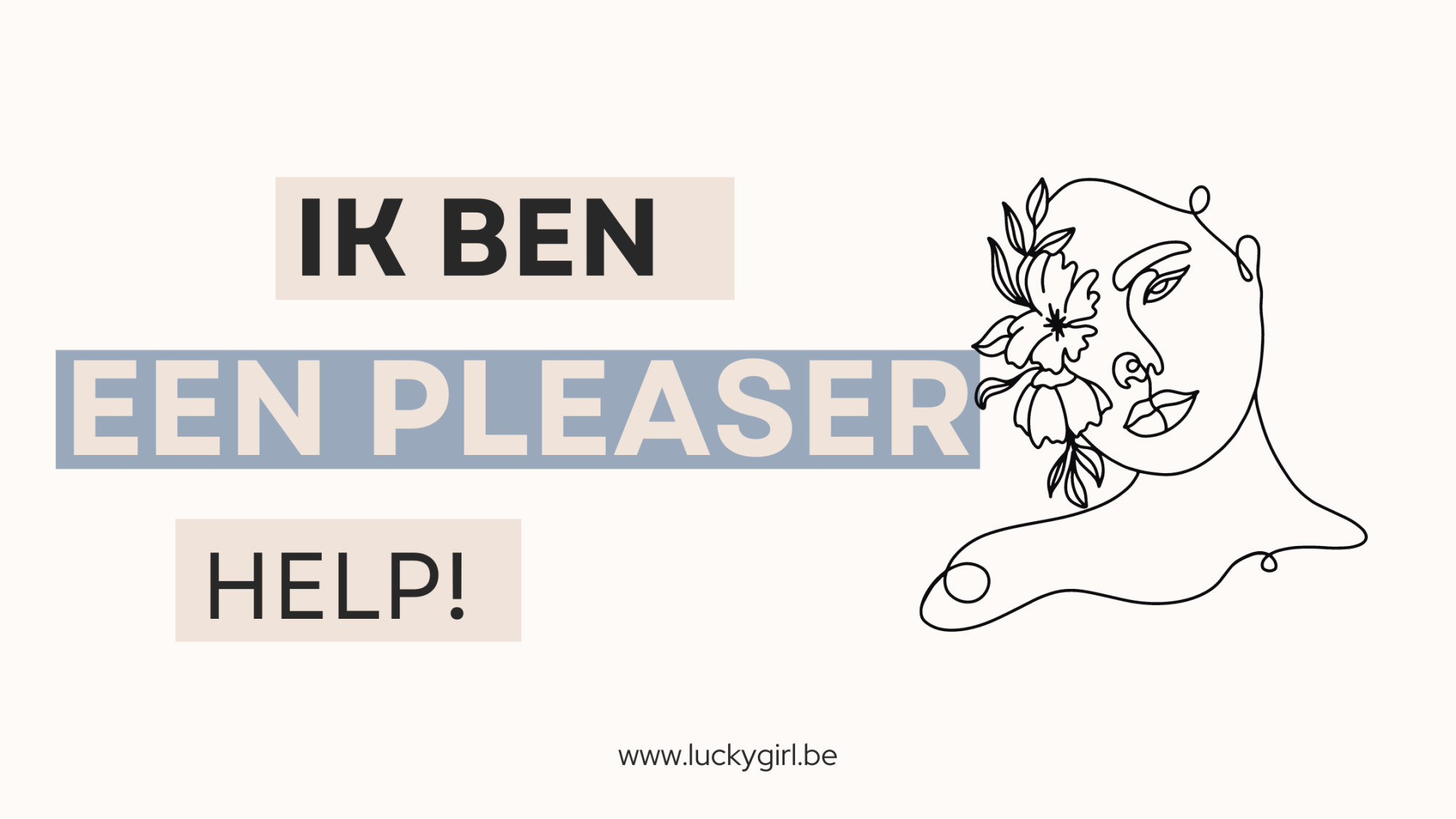 Het kan echter ook een negatieve invloed hebben op je eigen welzijn en gevoel van eigenwaarde, omdat het kan leiden tot overbelasting en verwaarlozing van je eigen behoeften en grenzen.
Hier zijn een paar stappen die je kunt nemen om "people pleasing" te verminderen:
Identificeer de oorzaken
Onderzoek de redenen waarom je mensen probeert te plezieren. Vaak kan dit een dieper gevoel van onzekerheid of angst om afgewezen te worden door anderen zijn.
Prioriteiten stellen
Stel prioriteiten en bepaal welke verplichtingen en taken belangrijk zijn voor jou. Het is belangrijk om te erkennen dat je niet iedereen tevreden kunt stellen en dat het oké is om jezelf op de eerste plaats te zetten.
Zeg "nee" wanneer dat nodig is
Leer om "nee" te zeggen tegen verzoeken die niet bijdragen aan je doelen of welzijn. Het is belangrijk om je eigen grenzen te respecteren en te erkennen dat het niet jouw verantwoordelijkheid is om alles voor anderen te doen.
Oefen zelfzorg
Neem de tijd om voor jezelf te zorgen en te ontspannen. Dit kan bijvoorbeeld inhouden dat je voldoende slaap krijgt, gezond eet en tijd vrijmaakt voor activiteiten die je leuk vindt en je energie geven.
Omring jezelf met positieve invloeden
Omring jezelf met mensen die je aanmoedigen en steunen in je doelen en behoeften. Het kan ook helpen om jezelf te omringen met positieve affirmaties en gedachten om je gevoel van eigenwaarde en zelfvertrouwen te vergroten.
Het kan moeilijk zijn om "people pleasing" te verminderen, vooral als het een gewoonte is geworden. Maar onthoud dat het belangrijk is om voor jezelf te zorgen en je eigen grenzen te respecteren. Het is een belangrijke stap naar een gezonde relatie met jezelf en anderen.
Jouw beurt
Ben jij een people pleaser? Laat het weten in de comments!